Costume Fitting
credit: TVB space
Liza
Wang, Myolie Wu, Bosco Wong, Vivien Yeo, Suki Chui and Benz Hui took
part in the costume fitting for new series "War of In-Laws 2007", but
rumoured couple Myolie and Bosco did not seem to communicate much and
Myolie preferred to chat with Vivien instead. When Benz introduced his
character, he revealed that he has a 'tongue scene' with Liza, so he
has been meeting up with her partner Lo Ka Ying to ask for tips on the
best way to kiss Liza!
The show will
centre around a fashion design company and Liza will be training Myolie
to become a woman of taste. Although the company has already prepared a
lot of outfits for Liza, she will also be bringing out some of her own
items of clothing for good measure. As for the suggestions that this
will be a copy of "The Devil Wears Prada", Liza says that only the
background will be like the film. As for Benz's claims of kissing
scenes, she says that it is only a 'kiss of life' scene. Liza says she
will not put too much pressure on herself and just wants a slightly
different portrayal of the character. When she saw the script for the
first time, she found the lines to be very fast like the ancient
version, so she has made suggestions in the hope that this can be
amended accordingly. Asked if she felt that Bosco and Myolie are
avoiding each other, she says she had not noticed and has no time to
worry about them.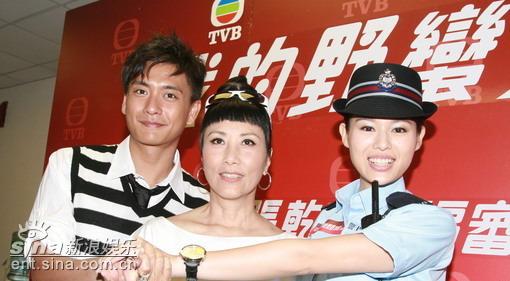 Credit: Sina